Where to Go in 2017 – Portugal
Portugal's position in the pantheon of European tourism has shot from "obscure" to "over-the-top," and Lisbon, the charm-packed capital, is poised to keep climbing.
This year will see added airlift from Delta and United, along with tons of additional beds for discerning travelers to sleep in. (Keep an eye out for Verride Palace, opening in February, where almost all the rooms are suites and the outdoor pool is heated year-round.)
The city's arts scene is getting a much-needed injection, too. The paint has barely dried on the Museum of Art, Architecture and Technology, which won't be the new kid on the block for long. Soon it'll gain the company of the Berardo Museum (dedicated to Joe Berardo's Art Nouveau and Art Deco collections) and the Museum of Portuguese Jewish History; both niche concepts will offer fascinating bodies of work.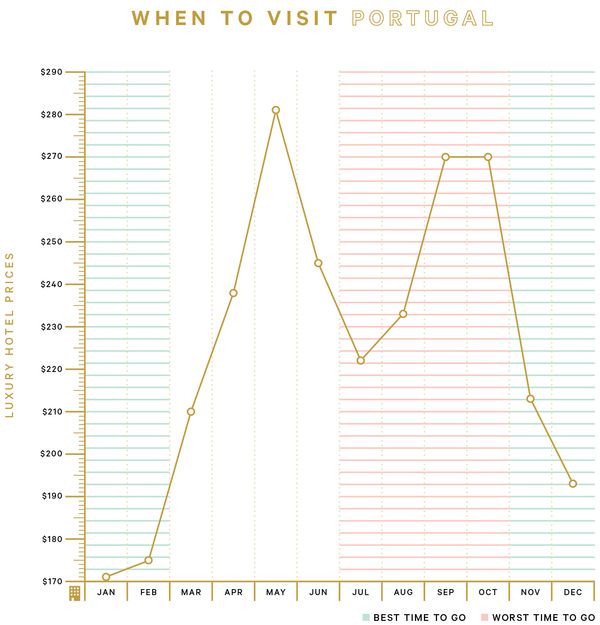 Source: Google (hotel prices)
Use your Lisbon trip as an excuse to explore the nearby Algarve region, which is also stepping up its game. That's where you'll find the just-opened Cascade Wellness & Lifestyle Resort (with its own soccer school) and Europe's first Anantara hotel (with the brand's signature Thai spa). Bonus points if you make it to red-hot Porto, a newly crowned shopping destination that's soon to debut Time Out Market, the Portuguese food court of your dreams.
When to go: November through February. Warm weather during the winter is one reason to love its location in southern Europe.
When not to go: July to October. A dearth of luxe hotels means that snagging a decent room during high season can be a challenge. (But that's what Airbnb is for.)
Whom to call: Virginia Irurita of Made for Spain and Portugal's.
Discover all the news on our blog and be sure to follow us on Facebook as well as on Instagram.
Source: Bloomberg