The Algarve is one of Europe's most famous summer destinations. With its fabulous beaches and cliffs, some of the best golf courses in the world and many restaurants with sea views, some of them right on the sand.
Besides the endless beaches and deserted islands, there are several factors that transmit quality of life to this region: the climate, the picturesque fishing towns and villages and the natural hospitality, make the Algarve an inspiration for photographers, filmmakers and poets. It is truly an ideal destination for all types of tourists, all year round.
Restaurants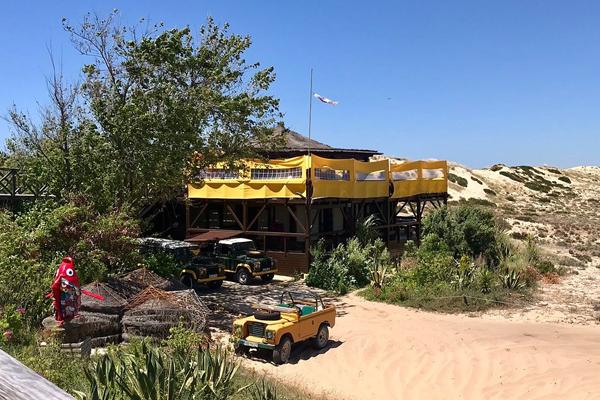 Gigi
The Gigi restaurant is one of the most famous restaurants in the region. Located on Quinta do Lago beach, overlooking the lake, it offers fresh fish and seafood specialties for nine months of the year.
www.quintadolago.com | +351 964 045 178 | Praia da Quinta do Lago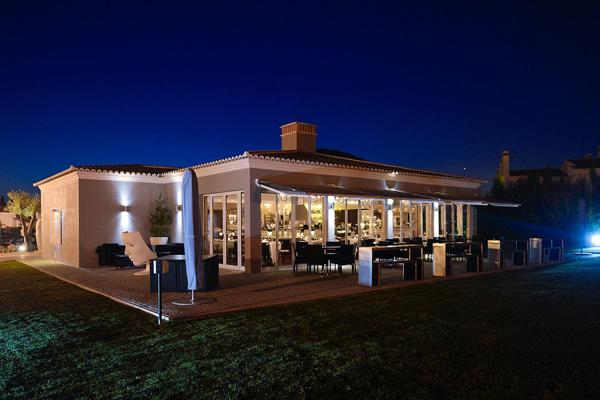 Paixa
O Paixa is located near the entrance of Vale do Lobo, in the center of the Algarve. It is a restaurant that mixes a modern decor with a relaxed atmosphere. The cuisine is inspired by regional tapas-style specialties.
https://paixarestaurante.com | +351 964 079 585 | Quadradinhos, lote 52 Vale do Lobo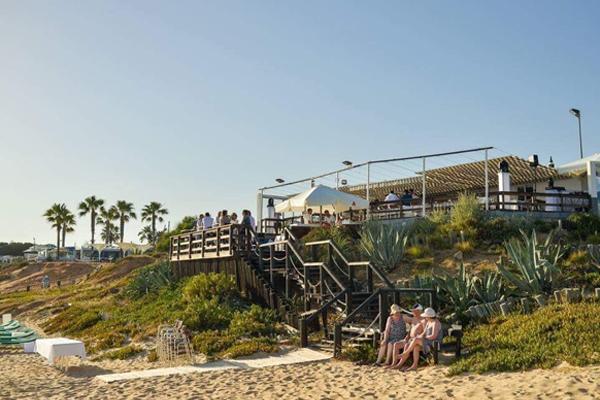 António Tá Certo
Restaurante António Tá Certo, existing for about 50 years, is located at Garrão Beach and its specialty is fresh grilled fish.
+351 289 396 456 | Praia Vale do Garrão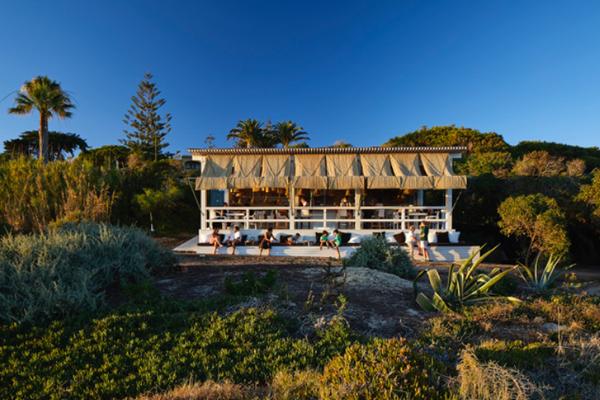 Vila Joya
The Vila Joya restaurant located in the Vila Joya Hotel, awarded with two michlelin stars, presents a different menu every day. The dishes are absolutely amazing with fresh seasonal ingredients.
+351 289 591 795 | info@vilajoya.com | Estrada da Galé 118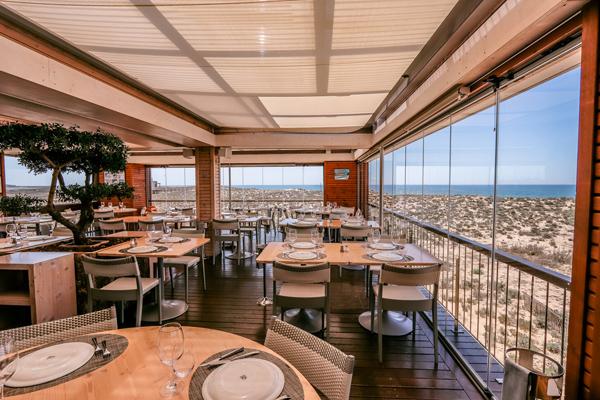 2 Passos
The 2 Passos restaurant, founded more than 30 years ago, with Mediterranean influence and typically regional, provides a service of quality and excellence.
www.restaurante2passos.com | +351 289 396 435 | geral@restaurante2passos.com | Praia do Ancão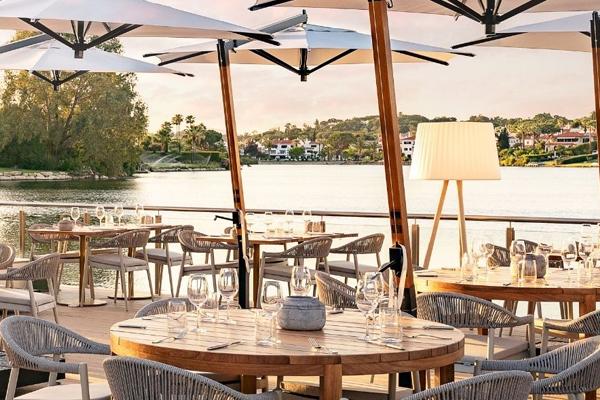 Restaurante Casa do Lago
The restaurant Casa do Lago, located next to the Quinta do Lago resort, offers fresh fish bought daily at the local market and a great view of the natural park.
www.quintadolago.com | +351 289 394 911 | Quinta do Lago Norte
Evaristo
The Evaristo restaurant, with an excellent view of the sea, delights with good fish and seafood.
www.evaristo.pt | +351 289 591 666 | Praia do Evaristo
Where To Sleep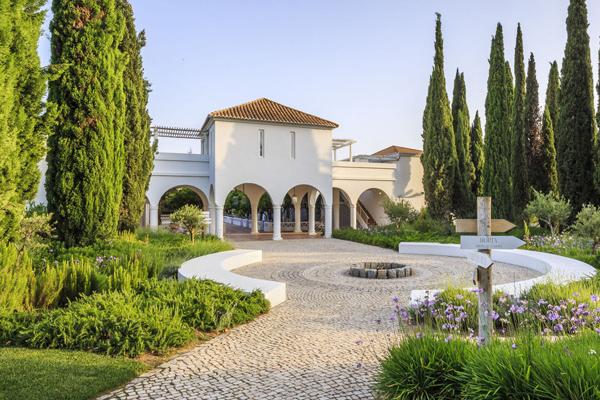 Octant Vila Monte
Octant Vila Monte, located in Moncarapacho, features typical Algarve architecture, divided into four buildings, a garden and two outdoor pools. The Farm House restaurant includes continuous service throughout the day.
www.vilamonte.octanthotels.com | +351 289 790 790 |
reservations-vilamonte@octanthotels.com | Sítio dos Caliços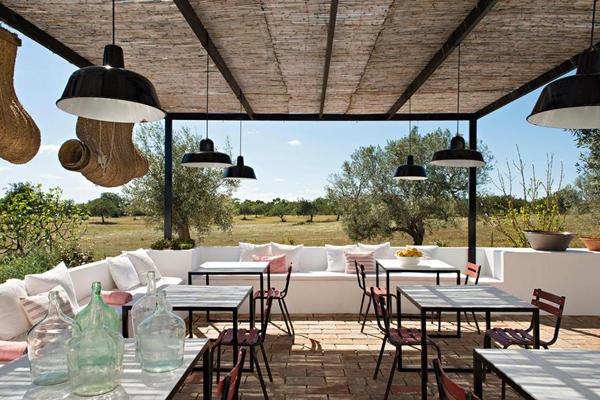 Pensão Agricola
Pensão Agrícola is a six-room boutique rural hotel situated between the historic town of Tavira and Cacela Velha in the Algarve. The decor is vintage, with minimalist rooms and is surrounded by the scent of almond, orange and olive trees. You can enjoy a delicious breakfast by the pool, which is heated in winter.
http://www.pensaoagricola.com | +351 917 782 189 | EM1239 699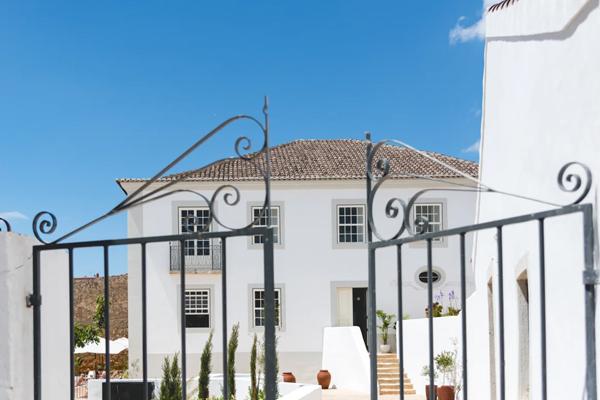 Casa Mãe
The Motherhouse is a five-star boutique hotel in the Algarve, located in the coastal town of Lagos. Within the hotel's 33 accommodation options, there are five elegant suites in the restored 19th century house. For an outdoor experience, in the garden, there are three rustic cottages with a private patio, a hammock and an outdoor shower. There is also a large organic orchard, a restaurant, an appealing swimming pool, a spa with a rooftop pool, an outdoor cinema and a concept store dedicated to Portuguese design.
https://casa-mae.com | +351 968 369 732 | Rua do Jogo da Bola 41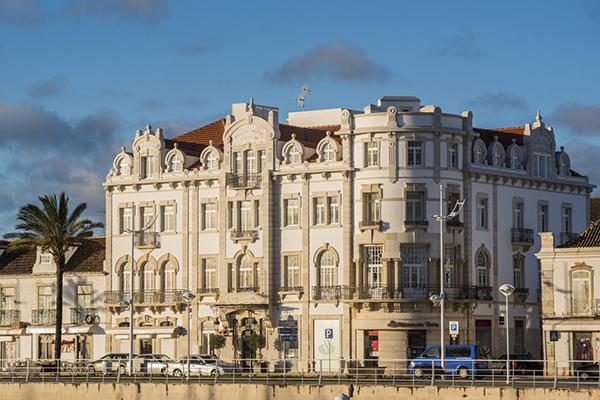 Grand House - Relais & Chateaux
The Hotel Grand House – Relais & Chateaux is a five-star boutique hotel housed in a fully renovated building dating from 1926, situated in the easternmost corner of the Algarve. It is a Belle Époque style hotel and the 1st five-star hotel in the historic town of Vila Real de Santo António. The 30 rooms and suites feature a variety of design details, including antique pieces and crystal chandeliers.
www.grandhousealgarve.com | +351 281 530 290 | Avenida da República 171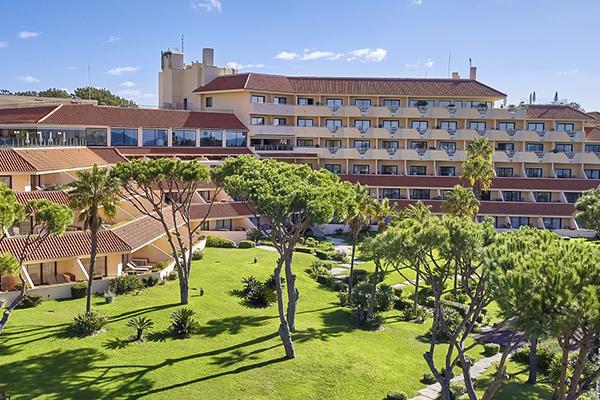 Hotel Quinta do Lago
Hotel Quinta do Lago, a member of the "Leading Hotels of the World", is considered one of the most prestigious five-star luxury hotels. It is located in the Quinta do Lago Resort, next to the Ria Formosa.
+351 289 390 700 | Rua Quinta do Lago, 1 – Quinta do Lago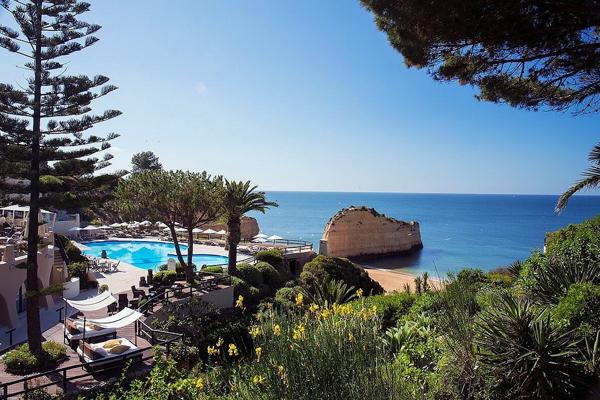 Vilalara Thalassa Resort
The five-star Vilalara Thalassa Resort is a space with access to a golden sandy beach, 11 acres of fabulous gardens, and a wellness center that houses one of the top five Thalassotherapy Centers in the world.
+351 282 320 000 | reservas@vilalararesort.com | Praia das Gaivotas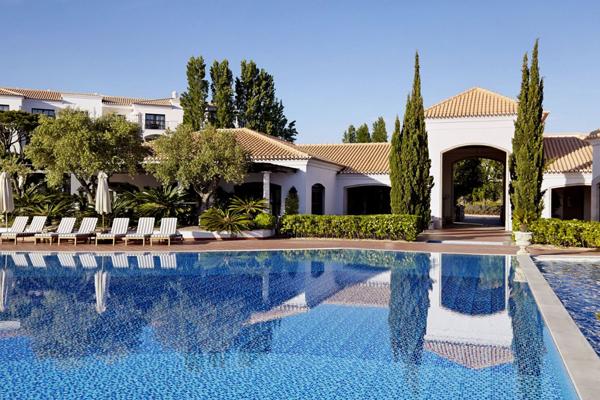 Pine Cliffs Hotel, a Luxury Collection Resort
The five-star Pine Cliffs Hotel sits atop a cliff above Falésia Beach. It has eleven restaurants and bars, luxurious spa facilities, five tennis courts and a nine-hole golf course.
+351 289 500 100 | reception.algarve@pinecliffs.com | Praia da Falésia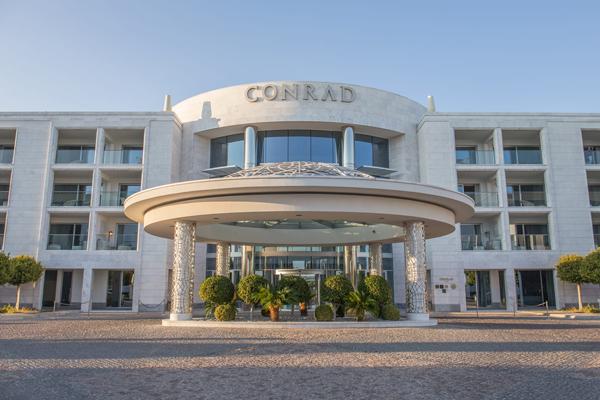 Conrad Algarve
The 5-star Conrad Algarve features an infinity pool and is located in Quinta do Lago. It offers contemporary design rooms with balconies overlooking the palm trees or pool.
+351 289 350 700 | conradalgarve.reservations@conradhotels.com | Estrada da Quinta do Lago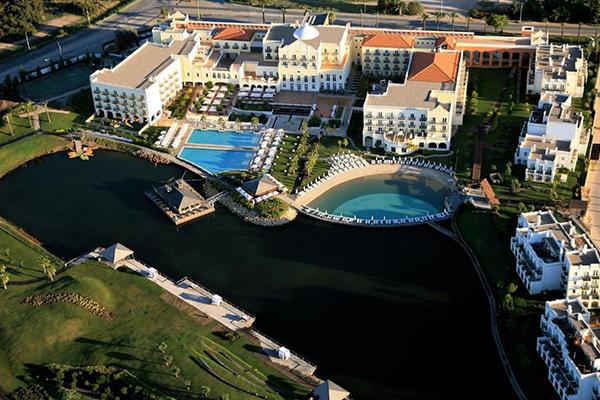 The Lake Resort
The Domes Lake Resort is a luxury resort that provides 300 meters from Falesia Beach, a natural sandy pool and a floating restaurant.
+351 289 320 700 | reservas@thelakeresort.com | Praia da Falésia
Activities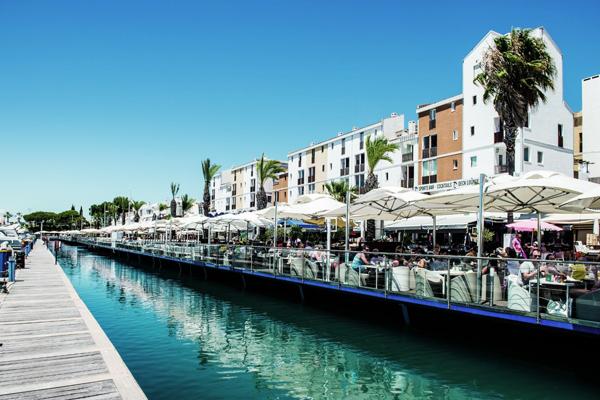 Marina de Vilamoura
Vilamoura Marina, the first marina to be built in the country, is located on the Algarve coast. It was voted Best International Marina and won the Algarve Regional Tourism Gold Medal.
www.marinadevilamoura.com | +351 289 310 560 | marinavilamoura@vilamouraworld.com | Marina de Vilamoura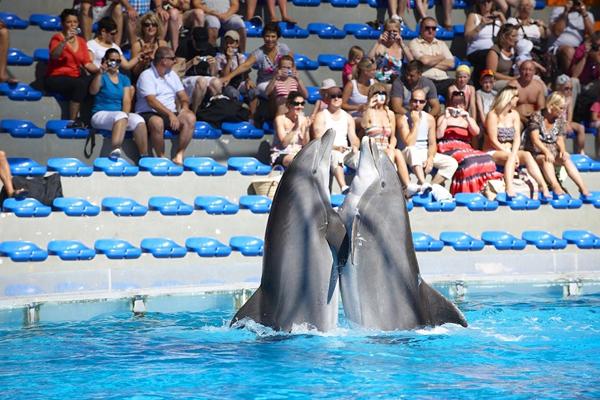 Zoomarine
Zoomarine is a thematic water park dedicated to ocean life, its species and habitats.
+351 289 560 300 | info@zoomarine.pt | EM 125, KM 65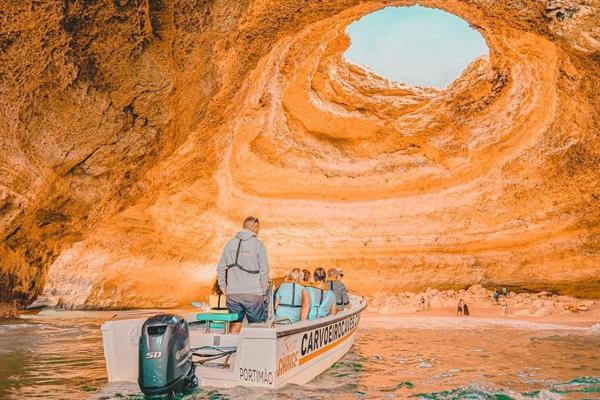 Carvoeiro Caves
Boat trips and tours to the Benagil Caves.
+351 965 041 785 | sales@carvoeirocaves.com | Largo da Praia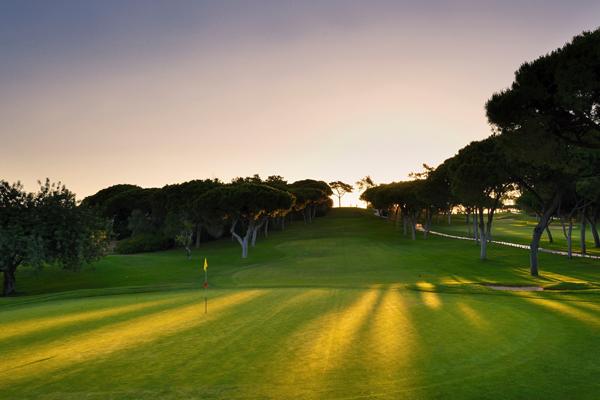 The Old Course - Dom Pedro Golf Collection
Dom Pedro Old Course Golf Club, in Vilamoura, is the second oldest golf course in the Algarve. It is an obligatory stop during golf vacations in Portugal.
+351 289 310 341 | old.course@dompedrogolf.com | Volta do Medronho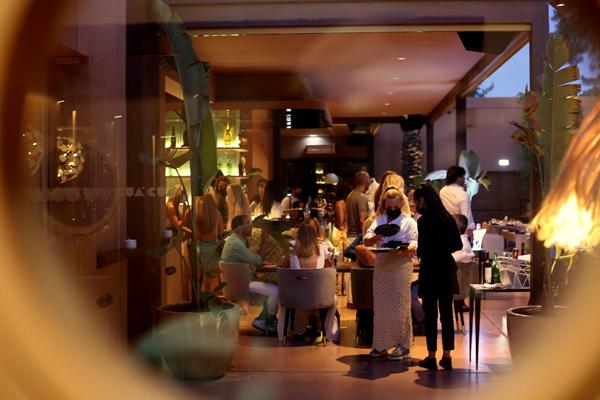 Cuá Cuá Club
The Cuá Cuá Club at Quinta do Lago is an elegant space, with an innovative concept that brings together, in a single environment, restaurant, bar, club and venue for events and private parties.
www.cuacuaclub.com | +351 963 354 344 | Estrada da Quinta do Lago 1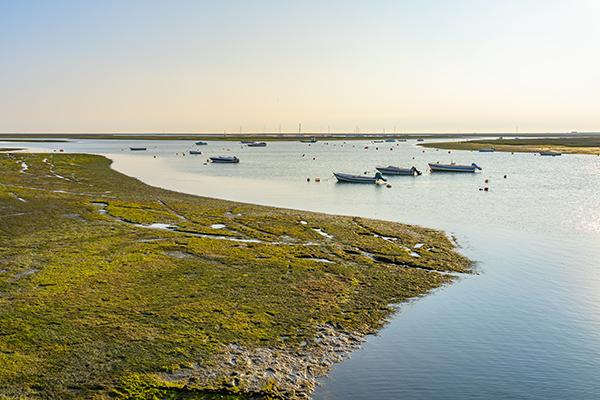 Ria Formosa
Considered one of the most beautiful Portuguese natural parks, the Ria Formosa Natural Park consists of a few islands and a privileged habitat for fauna and flora.
Announce your Real Estate project with us
Contact us