Lisbon is the capital and largest Portuguese city that charms all who visit, appearing at the top of the list of the most popular tourist destinations in Europe. Situated on the banks of the Tagus River, it boasts over 20 centuries of history and unique natural light.
The beauty and architectural uniqueness of the Portuguese capital is acclaimed across borders. In Lisbon, the historical and the modern coexist at every corner, showing the coexistence of different cultures, trends, and lifestyles.
The city has developed among its seven hills: São Roque – which includes Bairro Alto and where we find the São Pedro de Alcântara viewpoint, São Jorge, the Castelo hill, which is the highest of all and where the oldest houses are, São Vicente – the hill of Alfama, the Convent of São Vicente de Fora and Campo de Santa Clara, where it is located. Every Tuesday and Saturday, Feira da Ladra, the largest flea market in the city, Santo André – in the Graça area and its viewpoints, Santa Catarina – between Largo de Camões and Calçada do Combro extends up to the Adamastor viewpoint, Chagas the most central of all the hills – from the Carmo Convent, entails Rossio, Chiado, and the hill of Sant`Ana, includes Campo Mártires da Pátria and Jardim do Torel.
Among museums, historical monuments, gardens and squares where you feel like staying, Lisbon is a city with a very pleasant climate and a gastronomy that needs no introduction.
Surrounding the city, just a few minutes by car, Lisbon has an extensive area of sandy beaches where you can practice watersports and enjoy the sun.
Restaurants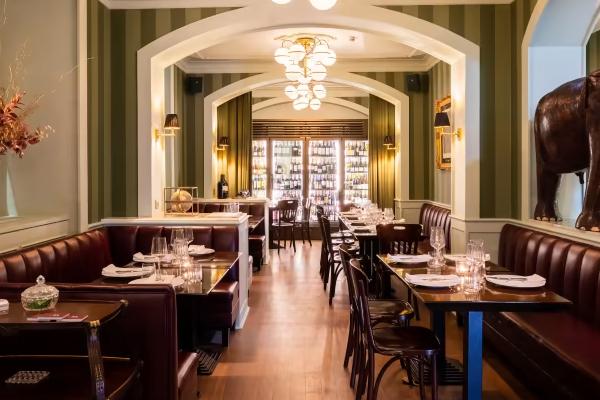 XXL
The XXL Restaurant is a chic bistro, which takes over the management of the iconic space created by Vasco Gallego in 1994. The menu adopted by Olivier maintains its traditional flavors, the steaks and soufflés that marked an entire generation.
+351 911 807 513 | restaurantesolivier.com/xxl/ | Calçada da Estrela 57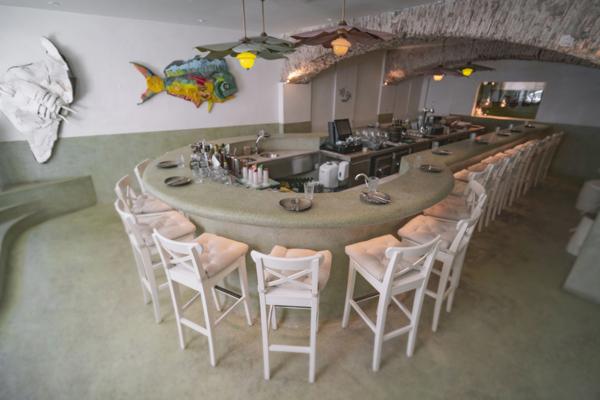 Peixola
At the Peixola restaurant, located on Rua do Alecrim, you can enjoy various delicacies from the sea in a sophisticated and intimate atmosphere. Among the various dishes, we highlight the tacos and tartars, the pica-pau and tuna bitoque, and the mushroom risotto as a vegetarian option. Also not to be missed is the caramel petit gâteau with red fruit ice cream.
https://grupochamp.pt/en/ | +351 213 460 011 | grupochamp.pt | Rua do Alecrim 35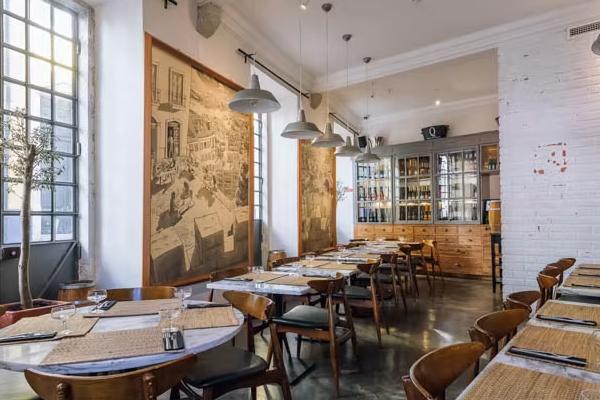 São Jorge
Located in the heart of Lisbon, São Jorge is a Portuguese food restaurant, inspired by old and traditional Portuguese recipes. Try the pork belly or the vegetable risotto with parmigiano-reggiano, which never disappoint. Irresistible is the chocolate mousse and ginger crumble.
https://grupochamp.pt/en/ | +351 965 515 200 | Calçada do Marquês de Tancos 1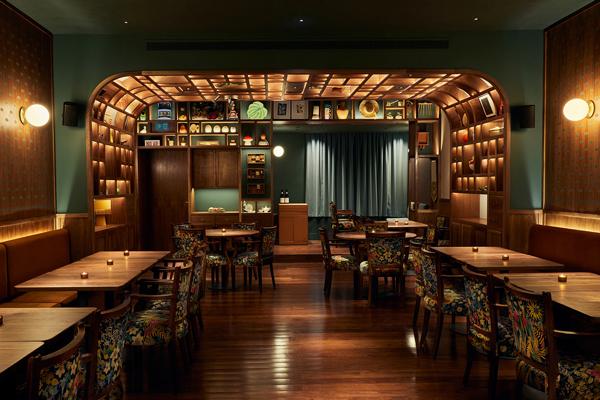 Encanto
The Encanto restaurant is a haute-cuisine space by Chef José Avillez. It serves only a 100% vegetarian tasting menu, with seasonal products, focused on the work of small local producers. The menu has 12 moments, where you can try vegetables with different textures and temperatures.
www.encantojoseavillez.pt | +351 211 626 310 | Largo de São Carlos 10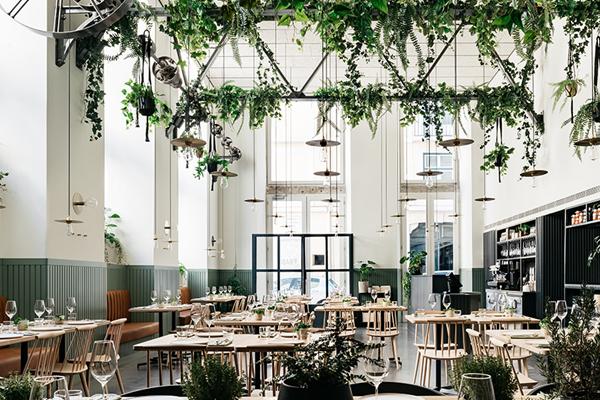 Prado
The Prado restaurant is a place with a casual atmosphere and cuisine based on national, seasonal and fresh ingredients. It was considered by Condé Nast Traveller, one of the new best restaurants in 2018.
The chef is António Galapito who recommends starting with the acorn-filled Alentejo pork plume, turnips and turnip greens and finishing with the muscat grape sorbet, yogurt and amaranth.
pradorestaurante.com | +351 210 534 649 | Travessa das Pedras Negras 2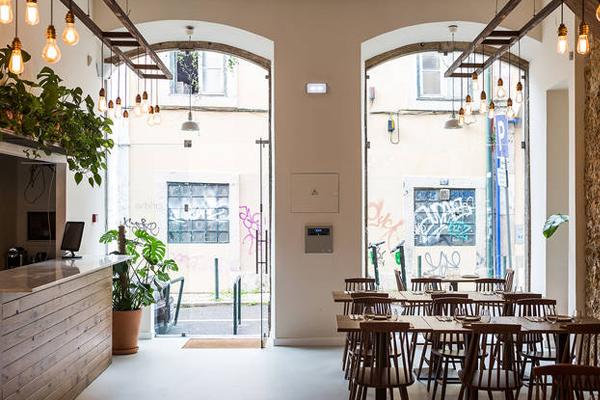 Arkhe
Arkhe restaurant is a vegetarian restaurant by chef João Ricardo Alves together with Alejandro Chávarro who came together in 2020 to make sense of wine through cooking. The menus are tasting menus consisting of 3,5 and 7 services. There are dishes that stand out more than others. In summer, the tapioca crunch with watermelon carpaccio, dijon vinaigrette and capers, and in winter, the open lasagna of porcini mushrooms, leek cream, roasted bell pepper sauce, green leaves, cassava and walnut farofa. To finish, the red fruit tartlet, with umeboshi cream and yogurt ice cream. It was the outstanding restaurant of the year in 2020 and awarded a Michelin star in 2022.
https://arkhe.pt | +351 211 395 258 | Boqueirão do Duro 46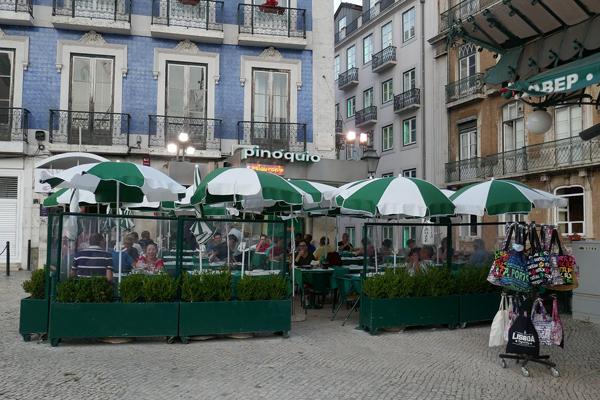 Pinóquio
The Pinóquio restaurant is located in one of the busiest squares in the city, the restaurateurs. It has been serving the freshest fish and seafood for over 30 years. The famous "pica pau", the special codfish and the grilled lobster are typical dishes of this restaurant.
www.restaurantepinoquio.pt | +351 213 465 106 | Praça dos Restauradores 79 80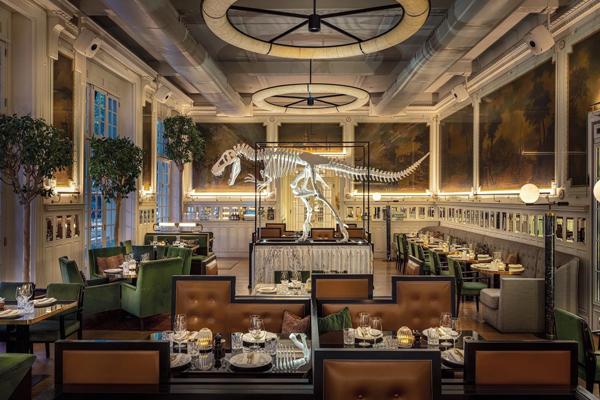 JNcQUOI Avenida
The JNCQUOI group has several spaces, all on Avenida da Liberdade, that combine good cuisine with fashion and lifestyle. The JNCQUOI Avenida is dedicated to Portuguese cuisine and has a cosmopolitan and exclusive atmosphere in its 2 spaces: the restaurant with a menu signed by the chef António Bóia, and the Delibar, where you can enjoy some of the best wines in the world. It also has an outdoor terrace and a floor dedicated to the collections of Fashion Clinic Man and Fashion Clinic Home.
www.jncquoi.com | +351 219 369 900 | bookatable@jncquoiavenida.com | Avenida da Liberdade 182, 184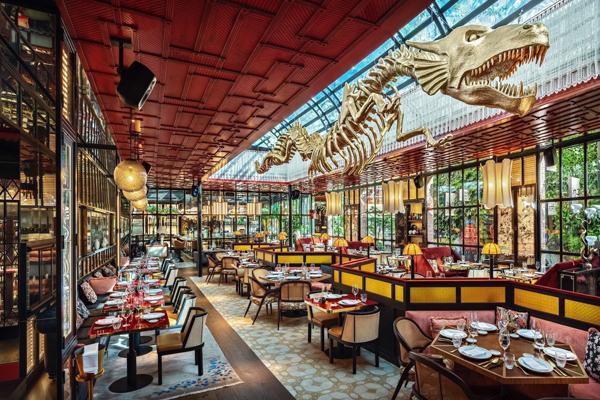 JNcQUOI Asia
JNcQUOI Asia is inspired by the fusion of cultures of India, Thailand, China and Japan. The dragon is the centerpiece of the venue that creates a cosmopolitan and vibrant atmosphere. It has an outdoor area that aims to recreate the atmosphere of the bustling streets of Tokyo, Bangkok and Hong Kong. The Fashion Clinic Woman located inside JNcquoi Asia offers a selection of luxury women's brands.
www.jncquoi.com | bookatable@jncquoiasia.com | +351 210 513 000 | Avenida da Liberdade 144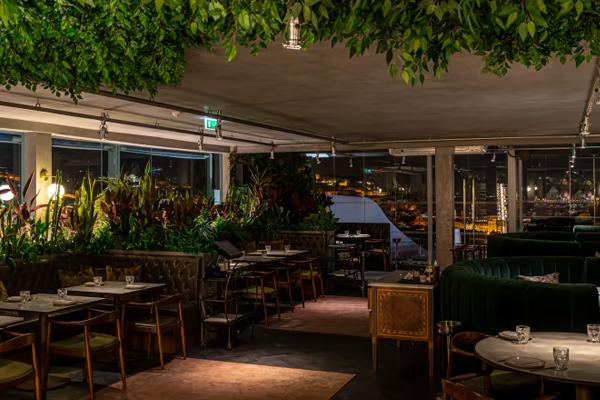 Seen
The Seen restaurant, belonging to the Olivier Group, has the perfect combination of the coolest atmosphere with an art deco decor, resident DJ and a great view of Lisbon. Located on the 9th floor of the Tivoli Avenida Liberdade, it has an internationally inspired menu and a 360º bar, which serves Lucas Jaques' signature cocktails and an otherworldly Moscow Mule.
seenlx.com | +351 914 673 356 | reservas@seenlx.com | Avenida da Liberdade 185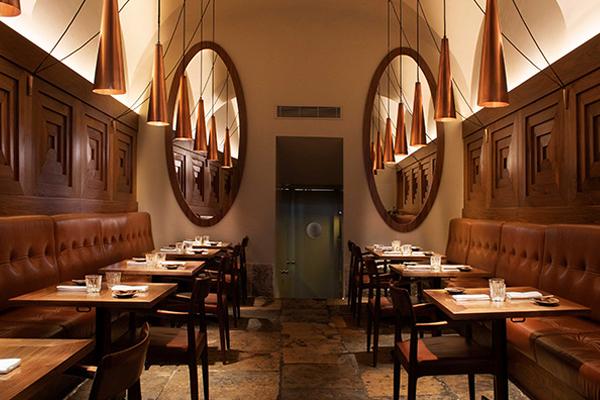 Alma
The Alma restaurant, with its fine dining concept, has two Michelin stars and is run by Chef Henrique Sá Pessoa. In this reference cuisine, everything is prepared to detail and through the influences of his trips around the world. It has three menus that are defined by refined taste, technique, and product. The Alma menu is inspired by the chef's classics, the Costa a Costa is dedicated to fish and seafood, and the À la carte has various options on the menu.
https://www.almalisboa.pt/pt | +351 213 470 650 | alma@almalisboa.pt | Rua Anchieta 15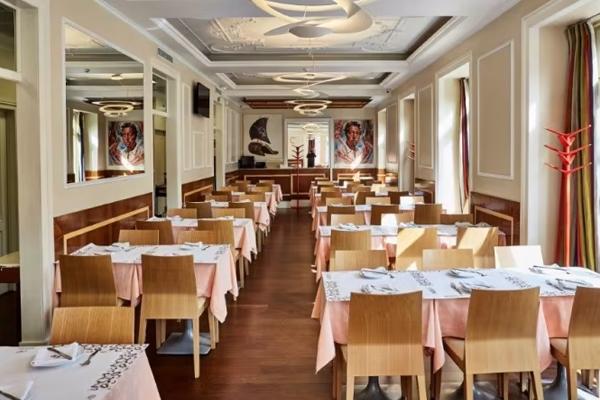 Cervejaria Ramiro
The famous Ramiro seafood restaurant is recognized both nationally and internationally for its excellent quality. It is a relaxed restaurant that serves fresh fish taken from the tank before preparation. The cold beer, the "nail in bread", the lobsters, the various sizes of shrimp and the clams à bulhão pato are part of this traditional fame.
+351 218 851 024 | https://www.cervejariaramiro.com | geral@cervejariaramiro.pt | Avenida Almirante Reis, 1H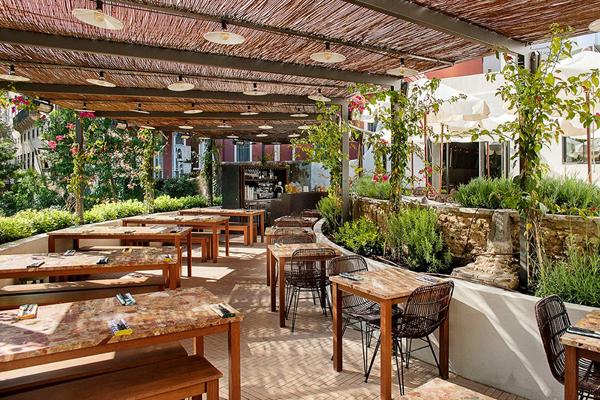 Zero Zero
The Zero Zero restaurant, located in Príncipe Real, offers a trip to the flavors of Italy. Both the base of artisan pizza, thin and crispy, and the best fresh bread are some of the options of this place. Inside the restaurant, we have the first proseccheria in the city that allows a sensory tour of regions and micro-regions of Italy.
www.pizzeriazerozero.pt | +351 218 957 016 | zerozero@pizzeriazerozero.pt | Rua da Escola Politécnica 32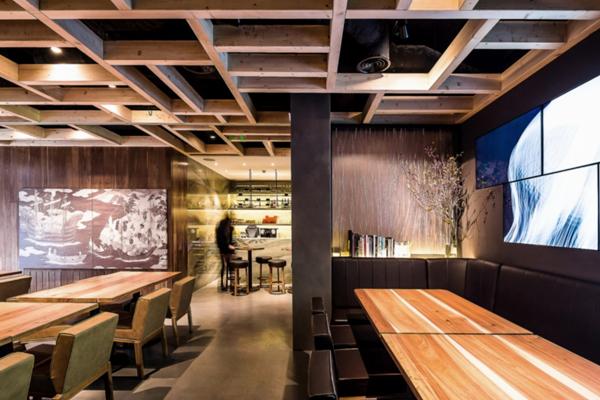 GoJuu
GoJuu restaurant is a traditional sushi club, which aims to pay homage to Japanese cuisine, through fresh fish that arrives daily from great suppliers. For those sitting at the counter, the experience of watching the fish work is shared. There are several featured dishes – monkfish liver, sea bass on ice with miso sauce, tuna belly nigiris and, to finish, green tea sponge cake with egg jam ice cream.
www.gojuu.pt | +351 218 280 704 | Rua Marquês Sá da Bandeira, 46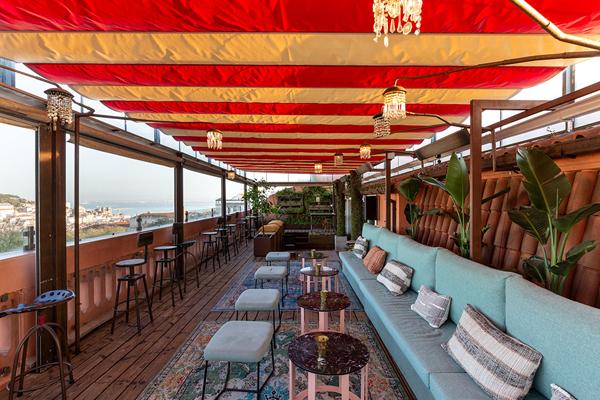 The Insólito
The Insólito restaurant is set in a quirky, creative and vibrant environment. It is a kind of incredible hideaway with small plates, snacks, cocktails, and an incredible view of the city.
www.theinsolito.pt | +351 911 183 459 | Rua de São Pedro de Alcântara 83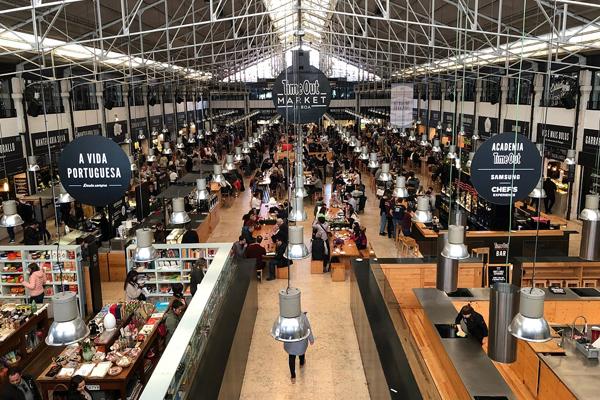 Time Out Market Lisboa
Located in Mercado da Ribeira in Cais do Sodré, Time Out Market is a food hall that brings together the best Portuguese chefs and restaurants, based on the recommendations of Time Out magazine.
+351 210 607 403 | Avenida 24 de Julho 49
Where To Sleep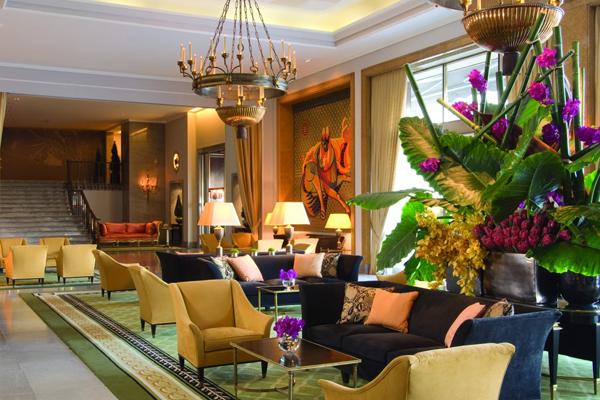 Ritz Four Seasons Lisboa
The five-star Four Seasons Hotel Ritz features luxurious, spacious rooms with elegant, classic decor. Its Michelin-starred CURA restaurant is a seasonally inspired dining experience.
www.fourseasons.com/lisbon/ | +351 213 811 400 | reservations.lis@fourseasons.com | Rua Rodrigo da Fonseca 88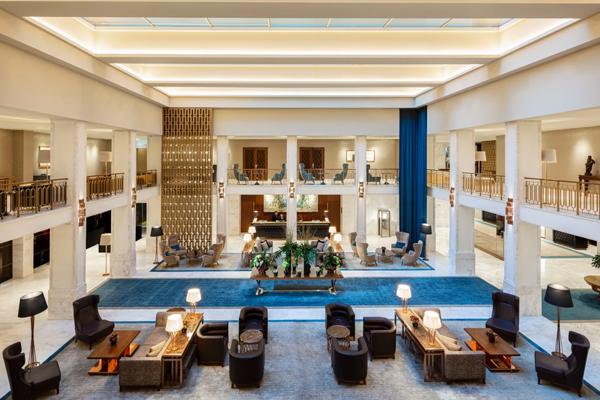 Tivoli Avenida da Liberdade
The Tivoli Avenida da Liberdade hotel is set in a 1930s building. The property includes a bar with panoramic views of Lisbon, an outdoor round pool and two restaurants.
www.tivolihotels.com | +351 213 198 900 | avenidaliberdade@tivolihotels.com | Avenida da Liberdade, 185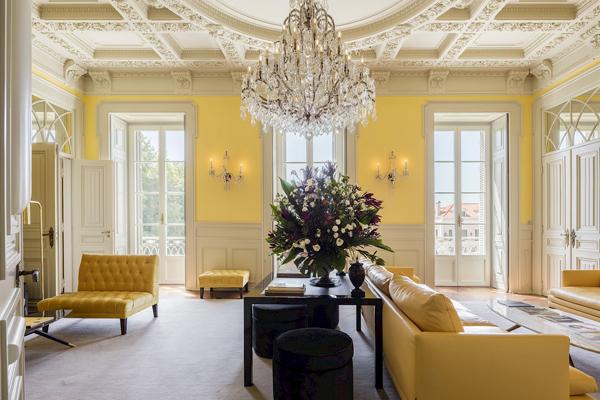 Verride Palácio Santa Catarina
Verride Palácio is a historic 18th century palace located in the heart of Lisbon. It is inspired by Portugal, its ingredients, textures, people and classic Portuguese food. It has 19 comfortable rooms and suites, common areas with exquisite details and a Michelin-starred SUBA restaurant, rooftop and a 360-degree view of the city and the Tagus River.
www.verridesc.pt | +351 211 573 055 | info@verridesc.pt | Rua de Santa Catarina 1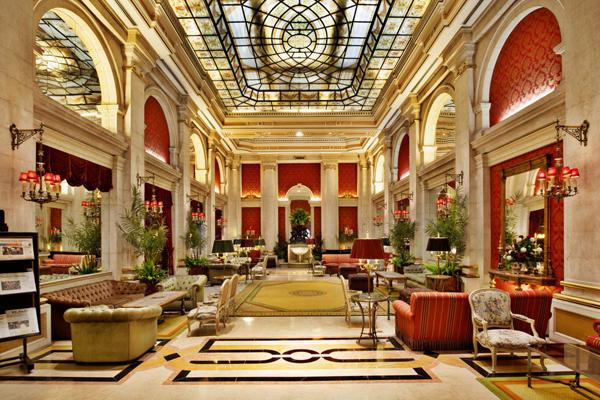 Hotel Avenida Palace
The Pestana Palace Hotel is part of the city's historical heritage, combining luxury and charm, with an excellent location between Lisbon's Pombaline Center and Avenida da Liberdade.
www.hotelavenidapalace.pt | +351 213 218 100 | reservas@hotelavenidapalace.pt | Rua 1º Dezembro, 123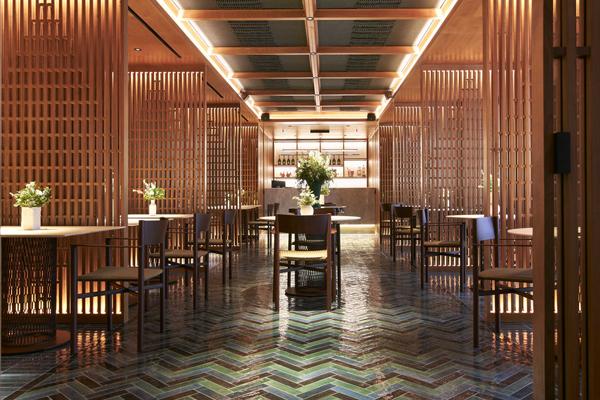 Valverde Hotel - Relais & Chateaux
The 5-star Boutique Hotel Valverde has a classic and elegant language reminiscent of London and New York Town Houses. It has a deeply intimate atmosphere composed of contemporary furniture, works of art, and antiques.
www.valverdehotel.com | +351 210 940 300 | info@valverdehotel.com | Avenida da Liberdade, 164
Activities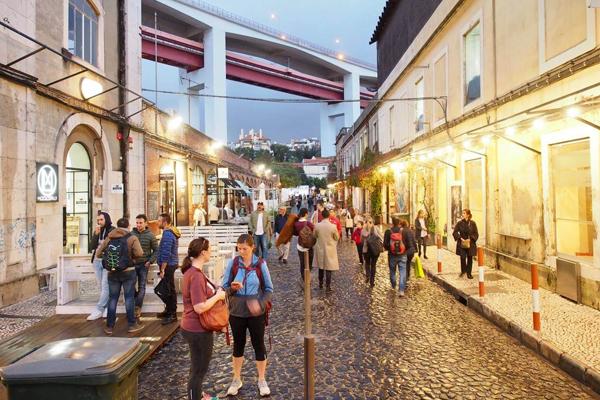 LxFactory
LxFactory is an artistic space, in Alcântara, that represents creativity, innovation and entrepreneurship. It has over 50 stores, restaurants, cafes and bars.
https://lxfactory.com/en/homepage-en/ | Rua Rodrigues de Faria, 103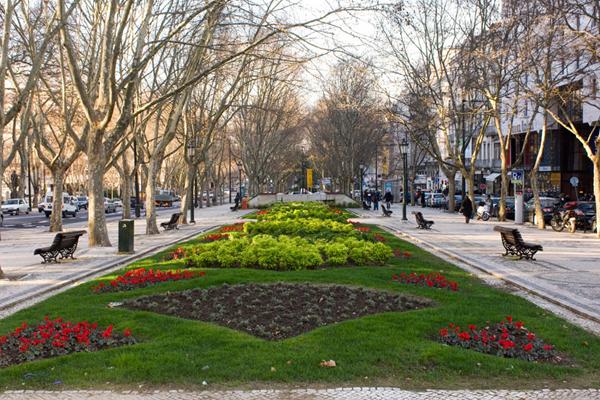 Avenida da Liberdade
Avenida da Liberdade, considered the Champs-elysées of Portugal, is home to many offices, luxury brands, restaurants, and centuries-old trees.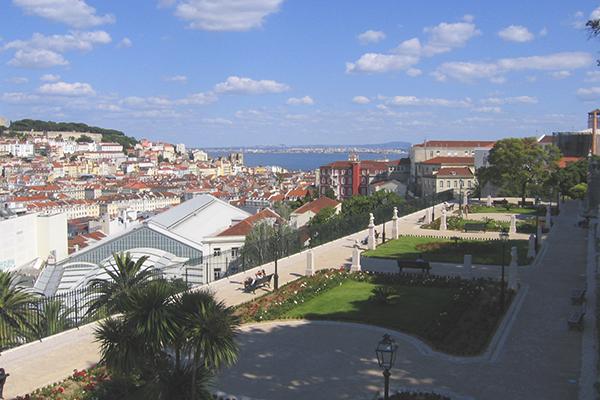 Miradouro de São Pedro de Alcântara
The Miradouro de São Pedro de Alcântara is one of the most iconic spots in the city. It offers a panoramic view over Lisbon, has a magnificent garden and a kiosk.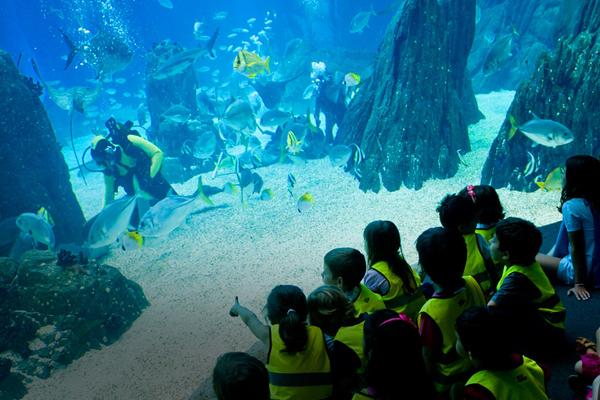 Oceanário de Lisboa
The Lisbon Oceanarium is a landmark aquarium that holds five million liters of salt water among 8,000 other sea creatures.
www.oceanario.pt | +351 218 917 000 | Esplanada Dom Carlos I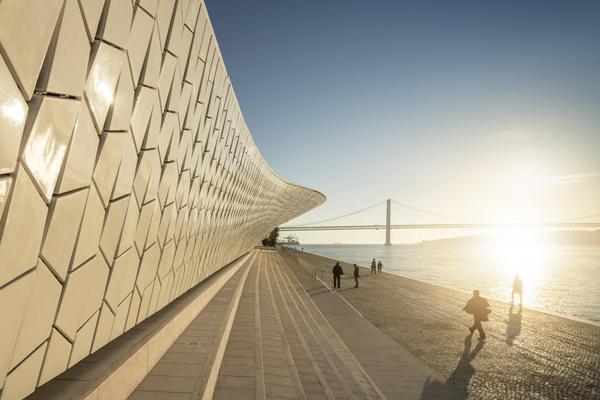 MAAT
MAAT – Museum of Art, Architecture and Technology is an innovative cultural project, designed by Amanda Levete Architects. MAAT presents national and international exhibitions with contributions from contemporary artists, architects and thinkers. With MAAT, the EDP foundation offers a new cultural and landscape impulse to the city of Lisbon, with a great diversity of programs and spaces.
www.maat.pt | +351 210 028 130 | Avenida Brasília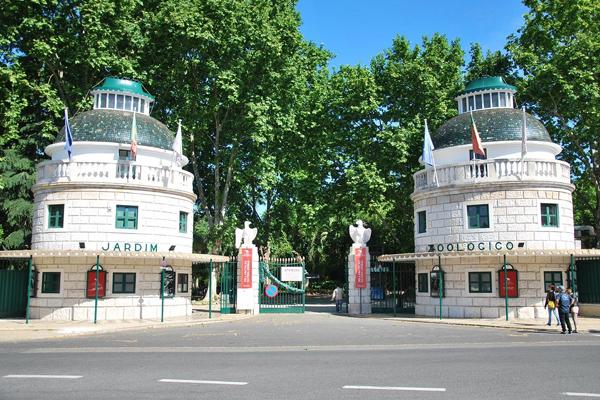 Zoo
The Zoological Garden opened in 1884 and was the first park with fauna and flora on the Iberian Peninsula. Its mission plays an active role in the protection and conservation of nature. The Veterinary Hospital opened in 2008, was considered the best in Europe, by EAZA – European Association of Zoos and Aquariums.
www.zoo.pt | +351 217 232 900 | Praça Marechal Humberto Delgado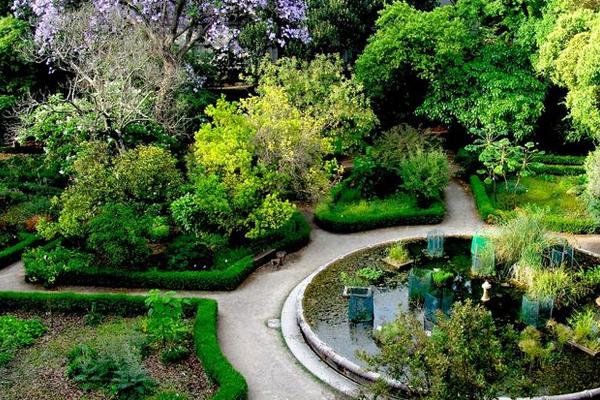 Jardim Botânico
The Botanical Garden of the University of Lisbon is located in the parish of Santo António, in Lisbon. It is a space designed in the mid-nineteenth century and planted in 1873. It is densely wooded, where you can find lakes, bridges and statues.
In 2010, it was classified as a national monument and in 2012 joined the biennial list of World Monuments Watch.
museus.ulisboa.pt/pt-pt/horarios-e-precos | +351 213 921 897 | Rua da Escola Politécnica 58
Announce your Real Estate project with us
Contact us