Cascais and Estoril are one of the most cosmopolitan and touristy places in Portugal, located on the northern coast of Lisbon. They have a microclimate with mild temperatures and sunshine almost all year round.
Cascais is known for the beauty of the bay, its exceptional beaches, the busy marina, the fish and seafood on various street corners, the gardens, museums, and other attractions that should be explored all year round.
Cascalenses do not exchange their quality of life and relaxed atmosphere for anything.
Estoril is characterized by being the most luxurious seaside resort on the line, by the large luxurious houses, by having one of the largest casinos in Europe, by the quality gastronomy and by the many cultural activities. It stands out as one of the preferred locations for foreigners looking for a pleasant stroll along the coast and a good lifestyle.
Discover Cascais and Estoril
Beaches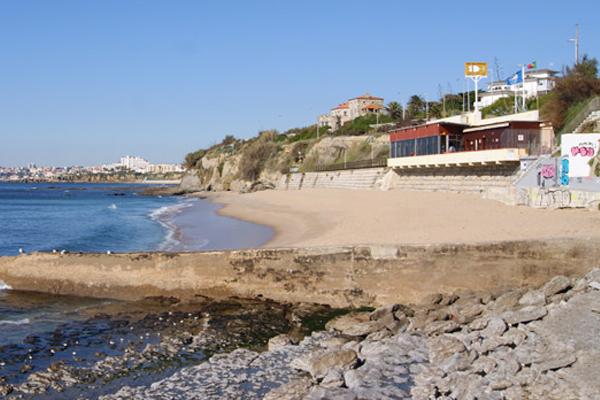 Praia das Avencas
Discretely located, Avencas beach has a medium-sized sandy beach. It is located in an area of cliffs targeted for ecological protection, not being served by a specific parking lot.
Photo: Playocean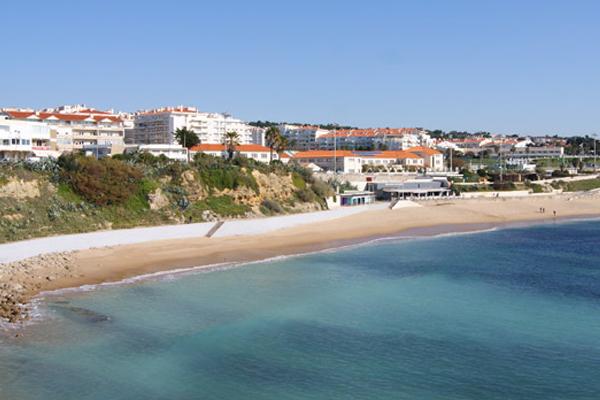 Praia de São Pedro do Estoril
Situated between ravines of great beauty, the beach of São Pedro do Estoril is one of the most crowded beaches in the Estoril line in the summer.
Photo: Playocean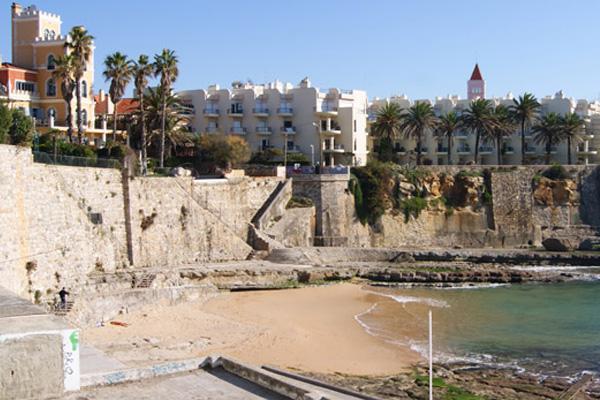 Praia da Azarujinha
In the continuation of the Estoril line, very small and sheltered by a high cliff, the Azarujinha beach is one of the small beaches in São João do Estoril.
Photo: Playocean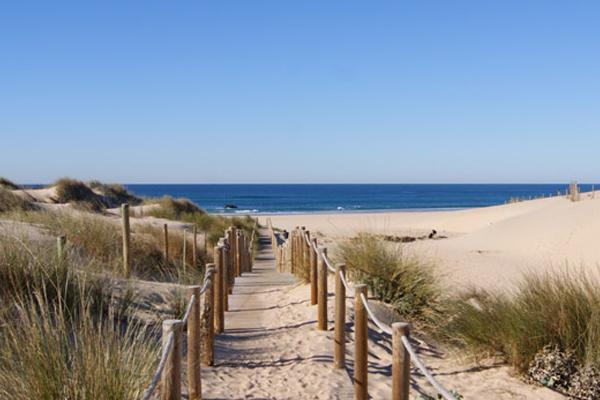 Praia do Guincho
Integrated in the Sintra-Cascais Natural Park, Guincho Beach is considered one of the best beaches in Portugal. It has a strong swell and a magnificent landscape framed with white sand dunes.
Photo: Playocean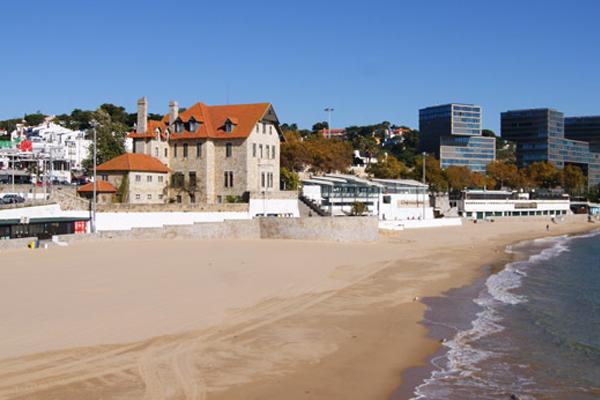 Praia da Conceição
Next to the Cascais train station, Conceição beach with calm and transparent waters is located near one of the best hotels in the region.
Photo: Playocean
Restaurants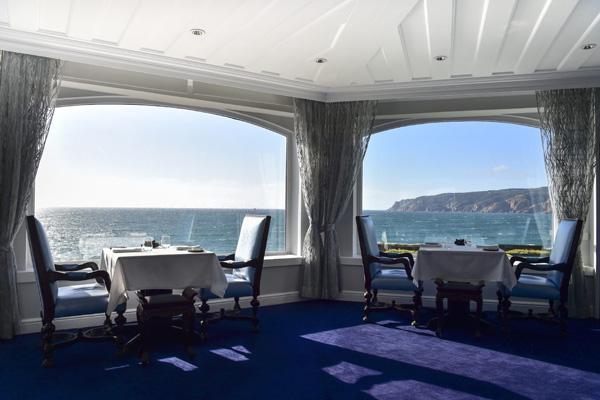 Fortaleza do Guincho
The Fortaleza do Guincho restaurant has a panoramic view over the Guincho beach and Cabo da Roca, awarded with a Michelin star.
Chef Gil Fernandes bets on a philosophy of gastronomic values that are based on product quality, flavor, tradition, aesthetics and seasonality.
+351 215 932 279 | info@travelroundwine.com | www.fortalezadoguincho.com | Avenida dos Combatentes da Grande Guerra, 121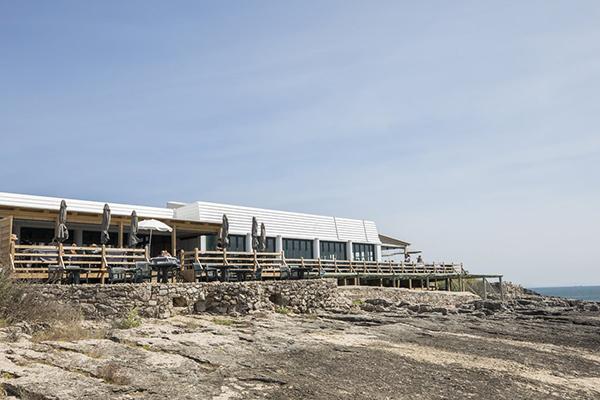 Monte-Mar
The Monte Mar restaurant is located in a privileged area, on the Guincho road, overlooking the Atlantic Ocean. It offers dishes rich in fresh flavors, served in a light and tranquil environment.
+351 916 025 305 | montemar@montemar.pt | www.montemar.pt | Avenida Nossa Senhora do Cabo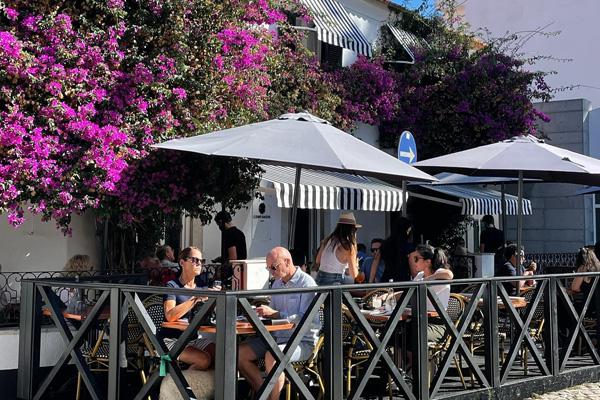 Confraria
Confraria, one of the oldest restaurants in Cascais, is a place where traditional dishes and touches of fusion predominate. It was once closed, but is back with a new decor and new dishes.
+351 214 834 614 | geral@confrariasushi.com | www.confrariasuhi.pt | Rua Luís Xavier Palmeirim 14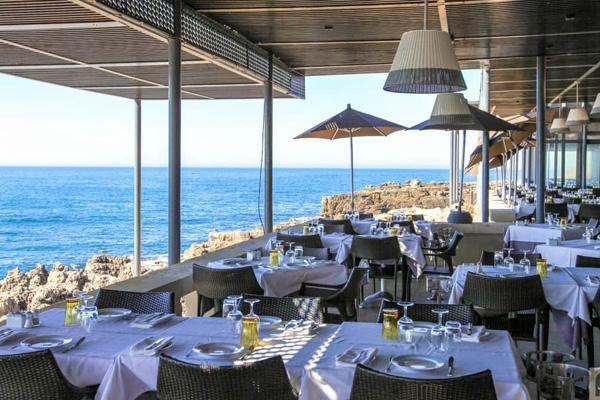 Furnas do Guincho
Furnas do Guincho is a cozy space located at the beginning of Guincho Road, with a privileged location over the Atlantic Ocean. It is considered one of the best seafood and fish restaurants in Portugal.
+351 214 869 243 | geral@furnasdoguincho.pt | www.furnasdoguincho.pt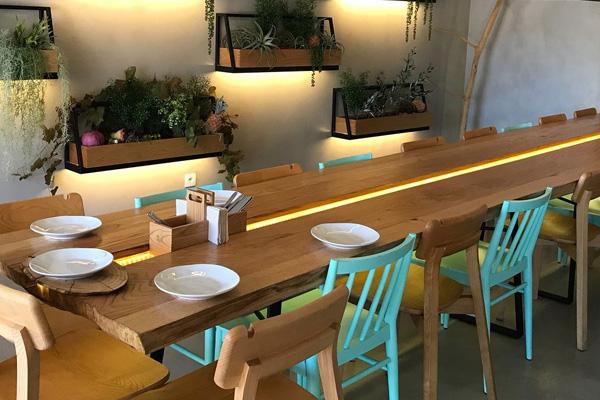 Hífen
The Hyphen restaurant is the hotspot of Cascais bay, with dishes and appetizers from the Portuguese cuisine and the best cocktails to go with them.
+351 915 546 537 | restaurantehifen@gmail.com | https://letsumai.com/widget/restaurante-hifen | Avenida D.Carlos I, 48 R/C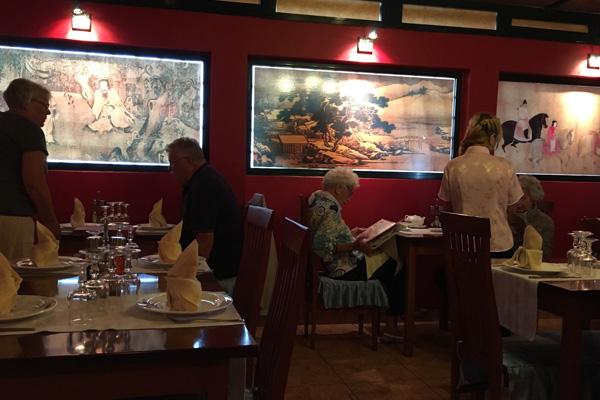 Estoril Mandarim
In a refined environment, the Estoril Mandarim restaurant combines the best genuine flavors of China, in the Kuong Tong region. The dim sum menu is only available at lunch and at dinner there are more than 100 options of dishes.
+351 214 667 270 | www.airmenu.com/restmandarim | Casino Estoril, Avenida Dr. Stanley Ho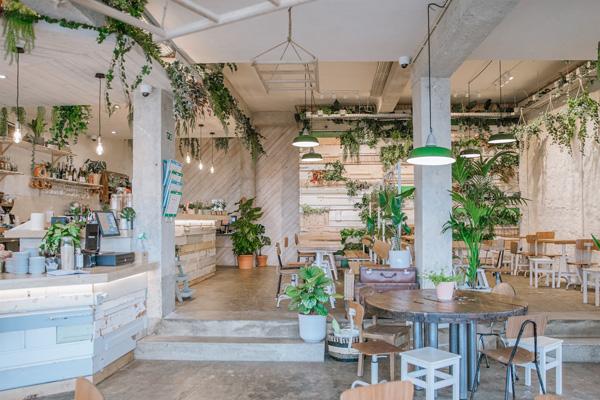 Fauna & Flora Estoril
For breakfasts, brunches, lunches, and brinners, the Fauna & Flora restaurant has good rustic decoration in green tones, a menu full of great options, and a magnificent view of the sea.
+351 969 925 478 | www.instagram.com/faunafloraestoril | Rua Sacadura Cabral 24 A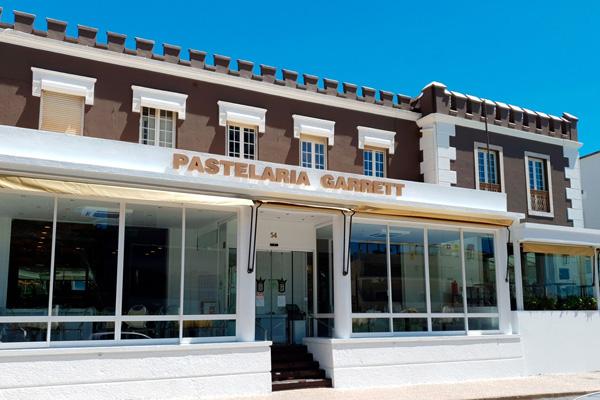 Pastelaria Garrett
Founded in 1934 and one of the most emblematic of Estoril, the Pastelaria Garrett, has excellent house specialties that are part of the pastry tradition.
+351 914 873 155 | encomendas@garrettestoril.pt | www.garrettestoril.pt | Avenida de Nice 54
Quinta do Saloio
The Quinta do Saloio grocery store has been dedicated for over 50 years to selecting the best national and international products for all lovers of good food.
+351 210 987 958 | entregas@quintadosaloio.com | Avenida de Nice 170 A
Where To Sleep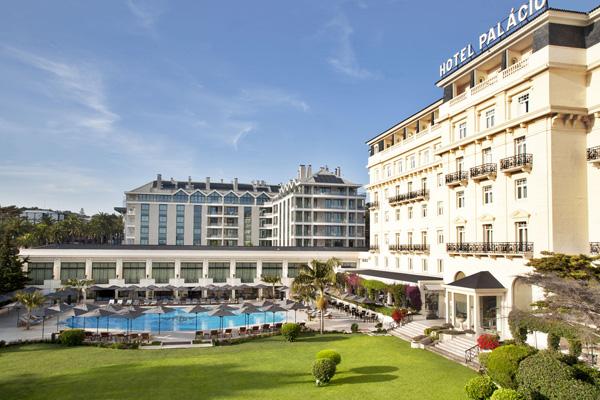 Palácio Estoril Hotel, Golf & Wellness
The Palácio Estoril Hotel, Golf & Wellness, located in the heart of Estoril, is a 5-star hotel that has been in existence since 1930. It has magnificent interiors, luxurious gardens, a golf course and exceptional views over Estoril and Cascais Bay.
+351 214 648 000 | reservations@hotelestorilpalacio.pt | Rua particular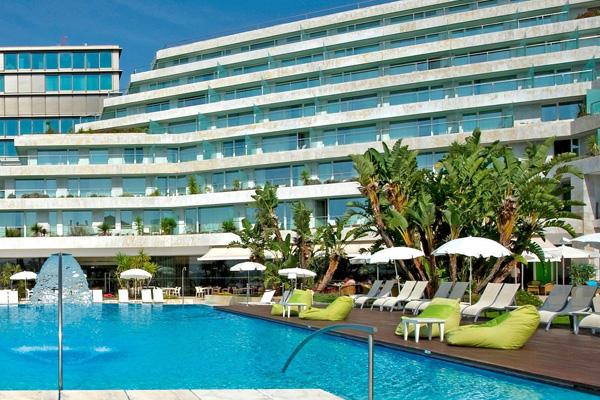 Hotel Cascais Miragem
Located in Cascais and boasting stunning ocean views, the Cascais Miragem Health & Spa Hotel is just 30 minutes from downtown Lisbon. It features classic decor and contemporary luxury, an infinity pool by the sea and a variety of attractions and activities.
+351 210 060 600 | www.cascaismirage.com | reservations@cascaismirage.com | Avenida Marginal 8554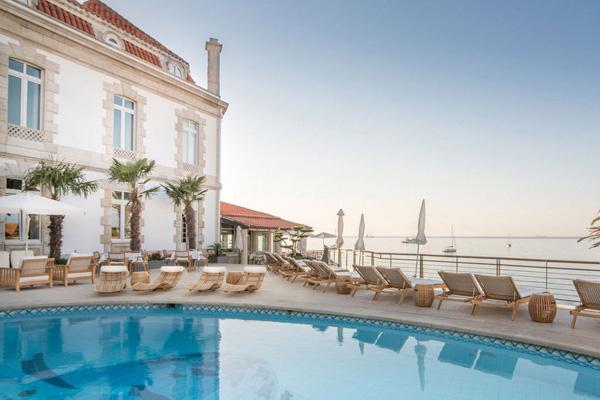 The Albatroz Hotel
The Albatroz is a sophisticated boutique hotel, situated above the ocean, next to Conceição Beach. It has great ocean views, a panoramic bar overlooking the Bay of Cascais, and a gourmet restaurant. In 2021, it won the Condé Nast Johansens Awards for excellence.
+351 214 847 380 | www.thealbatrozcollection.com | info@thealbatrozcollection.com | Rua Frederico Arouca, 100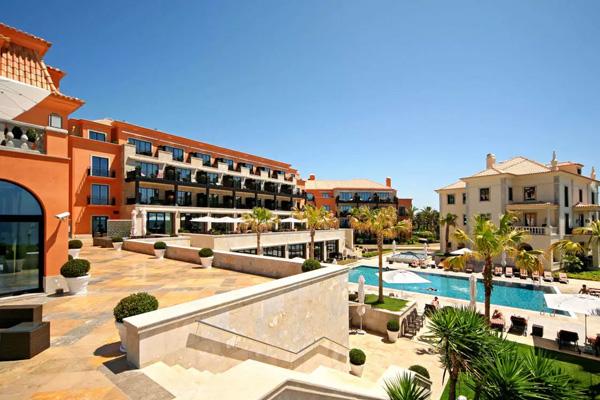 Grande Real Villa Itália Hotel & Spa
The Grande Real Villa Itália is a 5-star hotel that resulted from the restoration of the former homes of the last king of Italy – Humberto II. Its excellent service, high quality standards, classic furnishings and thalassotherapy spa are part of some of the comfort this hotel has to offer.
+351 210 966 000 | www.granderealvillaitalia.realhotelsgroup.com | grvi@realhotelsgroup.com | Rua Frei Nicolau de Oliveira 100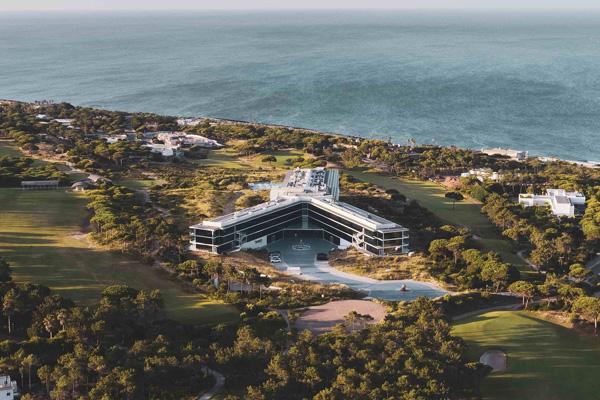 The Oitavos
The stunning Oitavos, situated in the Sintra-Cascais Natural Park, has a unique space of beauty and comfort. Its luxury is based on lofts with unique ocean views, several restaurants with fresh ingredients, a great spa recommended by National Geographic Traveller, and the best golf course in Portugal.
+351 214 860 020 | www.theoitavos.com | info@theoitavos.com | Rua de Oitavos, Quinta da Marinha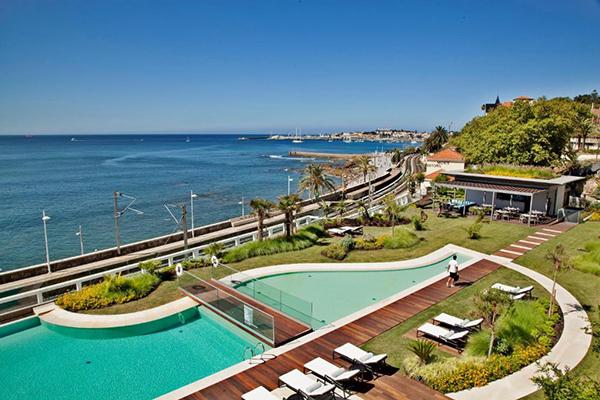 InterContinental Cascais-Estoril
The InterContinental Cascais-Estoril, an unparalleled place to experience the serenity of the views and the fascinating coastline, is set in a world of contemporary elegance and luxury.
+351 218 291 100 | www.ihg.com | Avenida Marginal 8023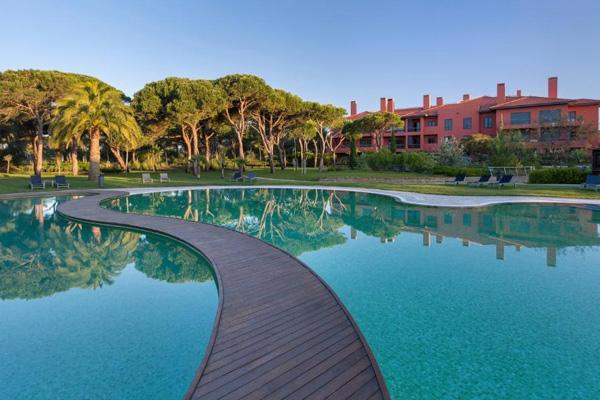 Sheraton Cascais Resort
Located in Quinta da Marinha, the 5-star Sheraton Cascais Resort – Hotel & Residences offers hotel rooms, suites and residences with an elegant and modern design. It offers its guests a selection of restaurants and bars, and for sushi lovers, Yakuza Cascais is an obligatory stop.
+351 214 829 100 | www.marriot.com | reservations@sheratoncascais.com | Rua das Palmeiras 5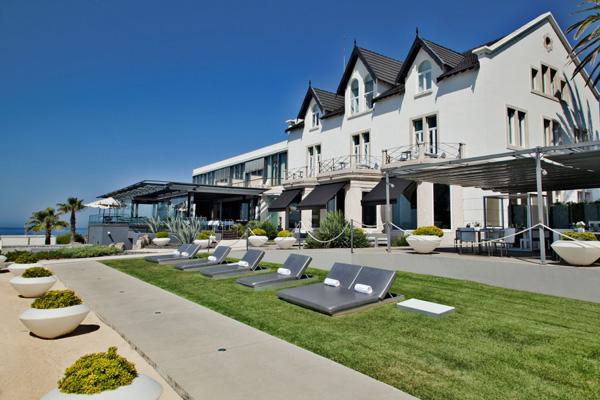 Farol Hotel
In a charming house built in 1870, the Farol Hotel Design is located on the seafront, next to the Santa Marta lighthouse. It has 33 rooms, eight of which are decorated by Portuguese designers.
+351 214 823 490 | www.farol.com.pt | farol@farol.com.pt | Avenida Rei Humberto II de Italia 7
Activities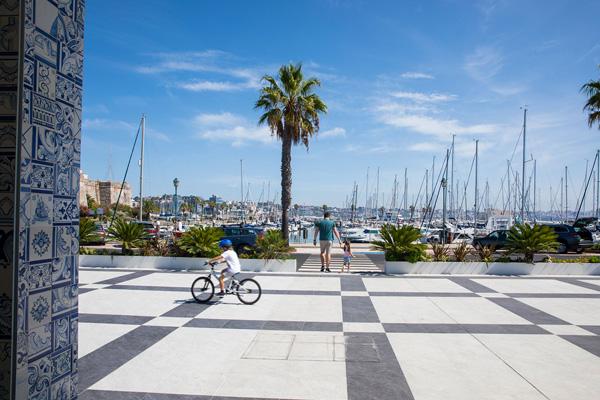 Marina de Cascais
In the heart of the bay, the Cascais Marina has a wide range of quality services on offer. The place is ideal for lunches and dinners, also offering a set of excellent fashion stores.
+351 214 824 800| www.marinacascais.com | info@marinacascais.pt | Casa de São Bernardo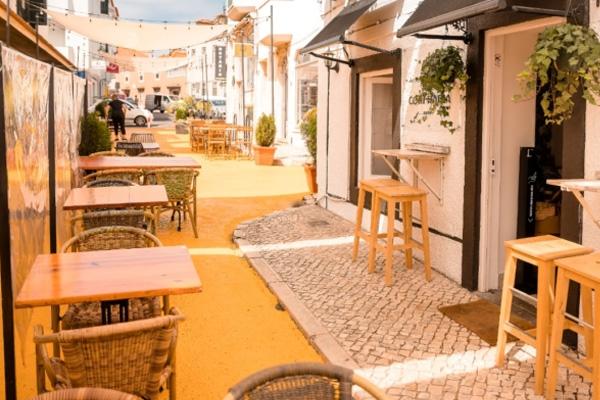 Rua Amarela
The yellow street, in the center of Cascais and closed to traffic, is a very lively street dedicated to restaurants. It is a must for all Cascais residents and visitors.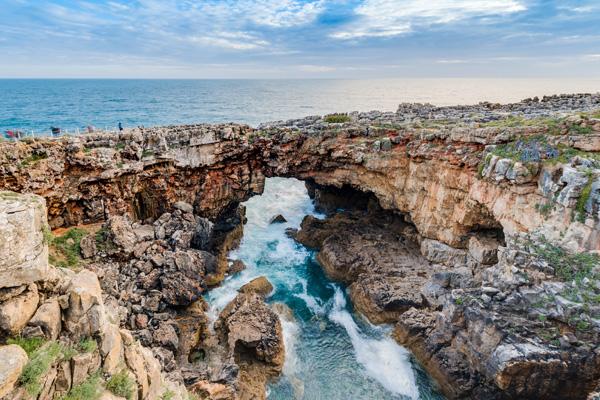 Boca do Inferno
Boca do Inferno is one of the most emblematic viewpoints of Cascais. It looks like an old cave, connected to the sea by an arch with unique characteristics and a place for leisure.
Avenida Rei Humberto II de Itália 642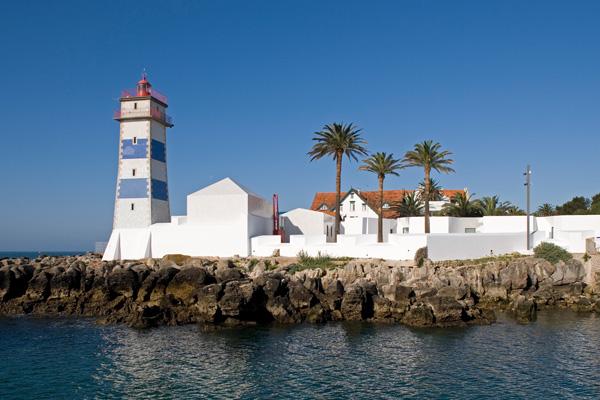 Farol Museu de Santa Marta
The Santa Marta Lighthouse Museum, fully restored, opened in July 2007 as a cultural and leisure space. The exterior area has a great terrace overlooking the sea and the interior area has an old lighthouse keeper's residence.
+351 214 815 328 | Rua do Farol de Santa Marta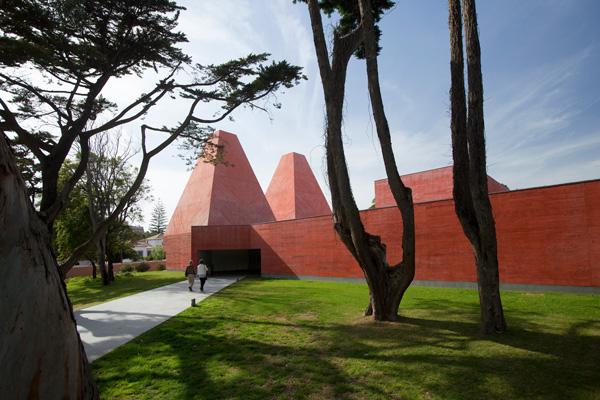 Casa das Histórias Paula Rego
The contemporary-style Casa das Histórias Paula Rego appeared on the Portuguese museum scene in September 2009 and has become very important for understanding the work of the artist Paula Rego. This house is distinguished by two pyramidal structures of equal size, by the red-pigmented concrete and by the artist's collection of paintings, drawings and engravings.
+351 214 826 970 | Avenida da República, 300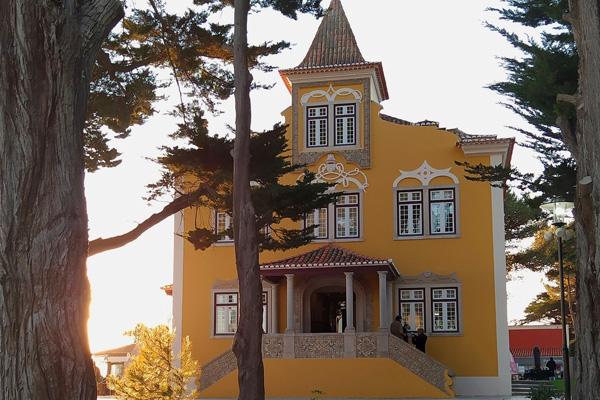 Casa da Guia
Casa da Guia is one of the most beautiful and reference places in Cascais. It offers gastronomic experiences, shopping, and services.
+351 214 843 215 | +351 967 818 761 | casadaguia@hotmail.com | Avenida Nossa Senhora do Cabo, 101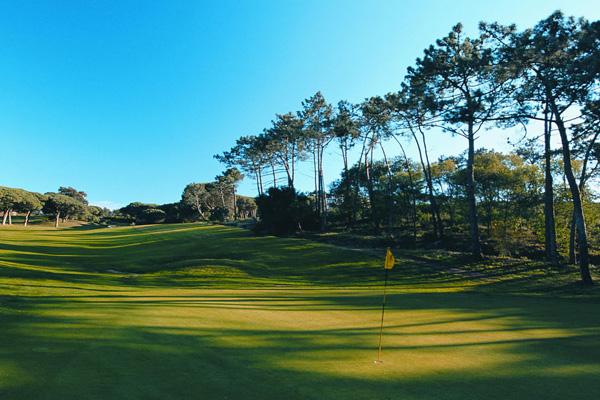 Golf Estoril
The Estoril Golf was inaugurated in 1929 by Fausto Figueiredo with only 9 holes and in 1945 it grew to 8 holes under the work of architect MacKenzie Ross. It is only 3 minutes away from the center of Estoril.
+351 214 680 176 | geral@golfestoril.com | Avenida da República
Announce your Real Estate project with us
Contact us